William Jennings Bryan
Birth Place and Museum
408 South Broadway (U.S. Hwy 37)
Salem, Marion County, Illinois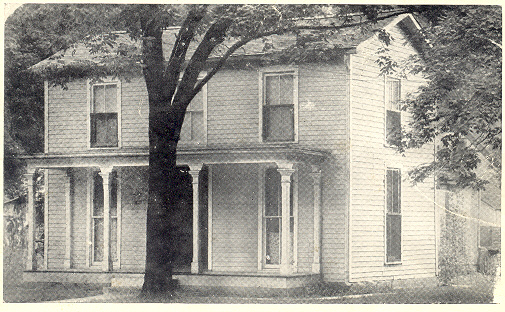 William Jennings Bryan was born in this home in 1860. The house was built for his father, Judge Silas M. BRYAN.
The house is on the National Register of Historical Places and on the Salem Historical Register.
The photo at left is the oldest photo I have of the house and it was taken in 1908.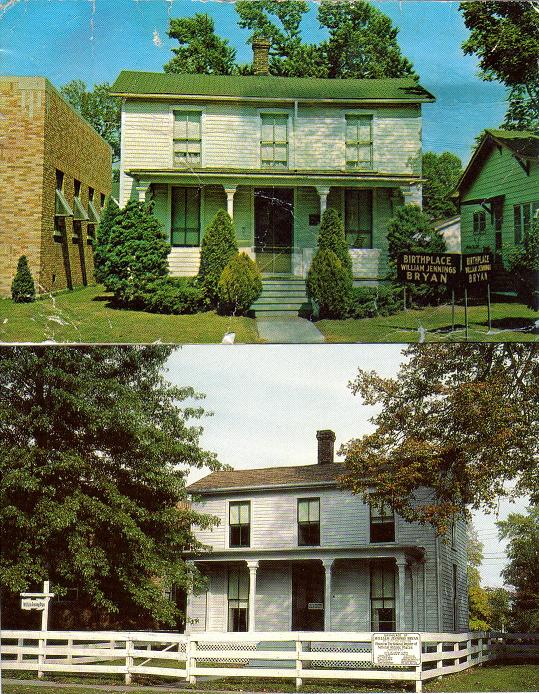 The above two photos of the Bryan Home are post cards. You can see changes throughout the years.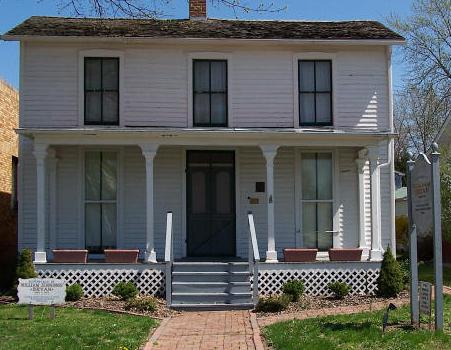 The house was originally on the southeast corner of Broadway and Elm. It was moved south just enough to build the Bryan-Bennett library on the corner, which can be seen in two of the photos of the house. At that same time the house was set up on a hight foundation to aid in preservation of the home.
I think it is interesting to see the changes in bushes and trees over the years. Changes in the signage as well. Fences up up and then removed. Concrete walk to the house added, then removed and replaced with a brick walk. The new green alsphalt shinges were added. In the 1990's they put on the wood shingles as the house originally had.
The house is an "L" house, which was typical of the era. It has two main rooms in the front and then the dinning room and kitchen in the back. Upstairs has three beedrooms. A bathroom was added at some point upstairs by putting up a wall in the back bedroom.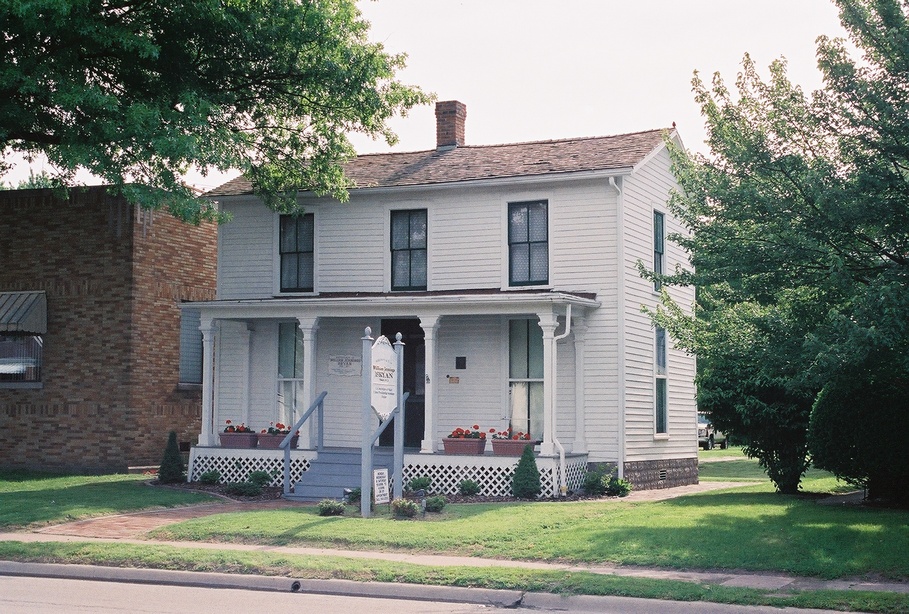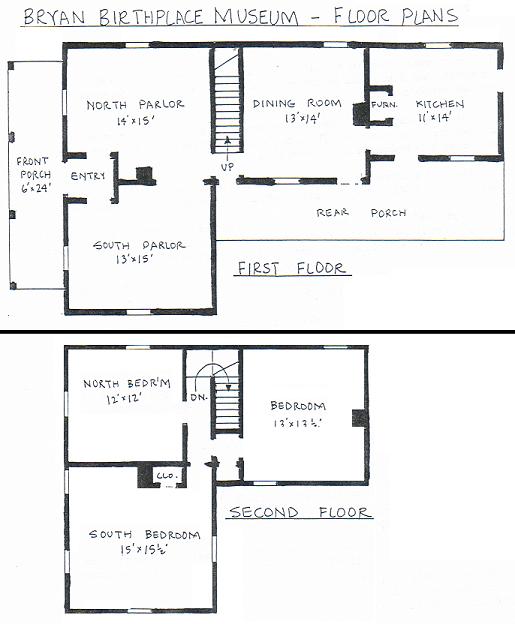 Bryan Home Reception
1992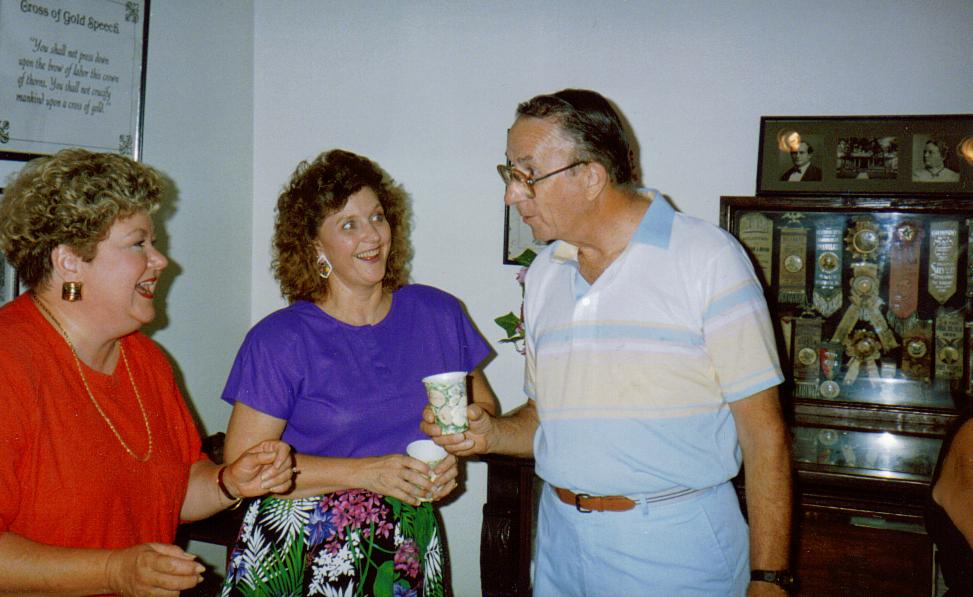 A reception at the Bryan Home and Museum. Left to Right: Bev Jones and Salem Historical and Patriotical Commission member, Susan Copple serving punch and chatting with Philip Frakes. Notice the William Jennings Bryan campaign buttons behind Mr. Frakes. Also the framed quote from Bryan's "Cross of Gold" speech on the wall behind Mrs. Jones. Photo taken in 1992.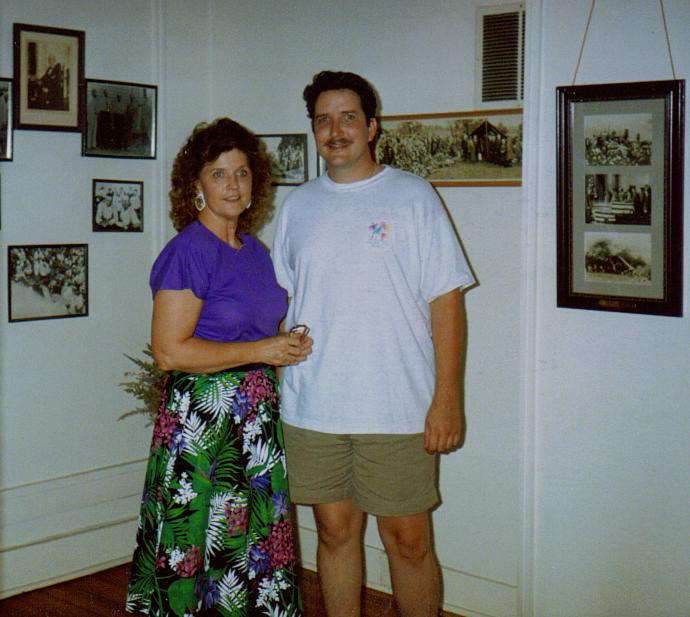 Salem Historical and Patriotical Commission members Susan Copple and Stephen Frakes in what was the dinning room of the Bryan Home. The photos on the wall behind them are different scenes from the funeral of William Jennings Bryan. Photo taken in 1992.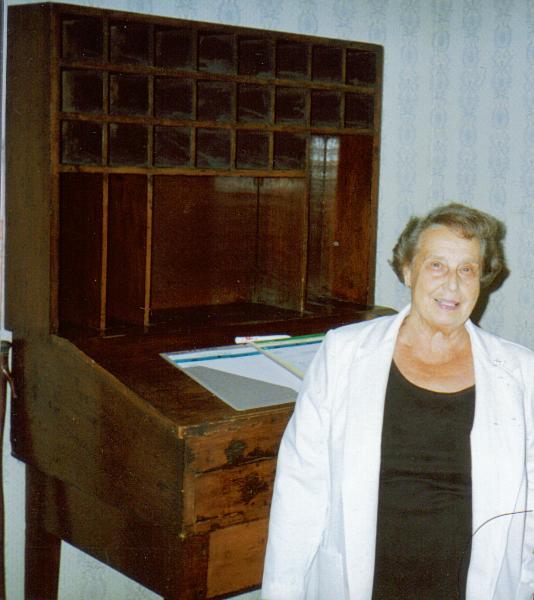 City Council woman Flora Jane McMackin is standing the the Bryan Home next to the desk used by Judge Silas M. Bryan in the Marion County Court House. The room that the desk is in is in the south parlor of the Bryan Home.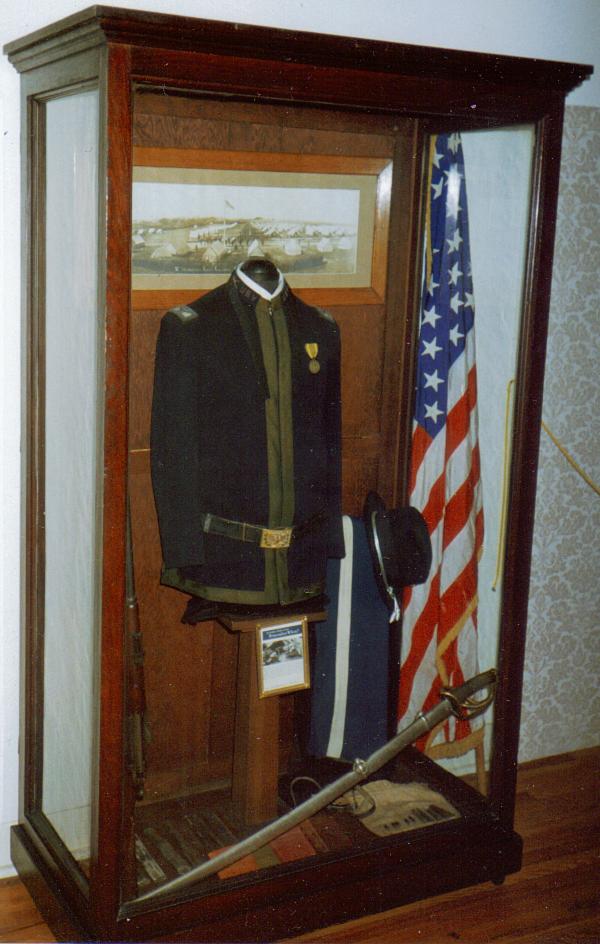 This is the uniform that William Jennings Bryan wore in 1898 during the Spanish American War. He was Colonel of the Third Nebraska Volunteer Infantry.



LINKS

Home Page for Salem, Illinois

William Jennings Bryan

Copyright © 2007-2021 Stephen P. H. Frakes All rights reserved.