C&EI Depot
Salem, Marion County, Illinois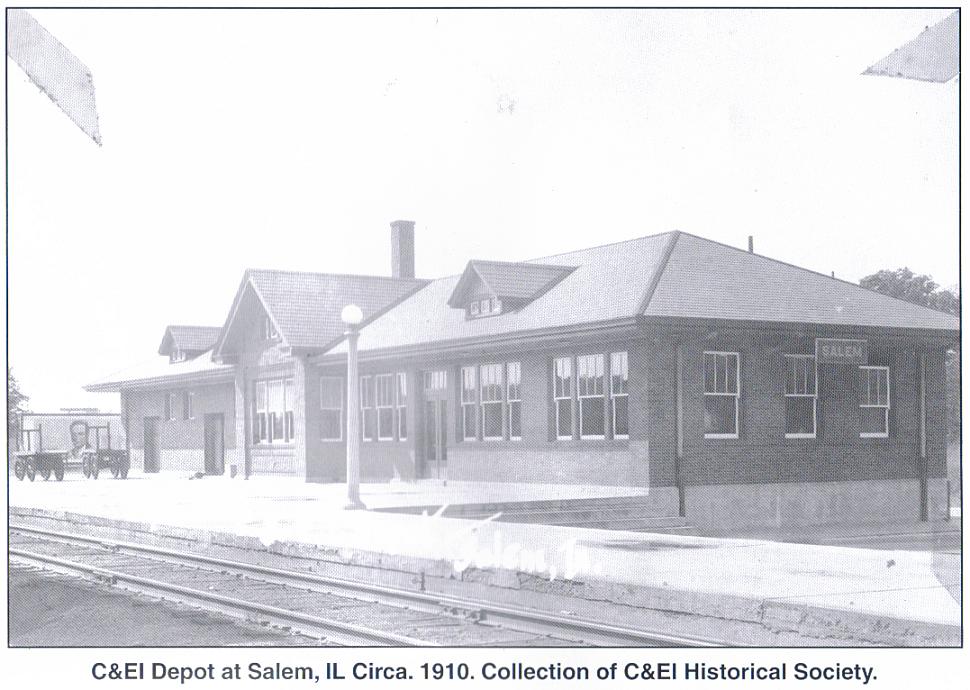 C&EI Railroad Depot
The Depot Supper Club & Lounge

(#27 on the Historical Map)

Located just off East Main (US 50), across from the East Lawn Cemetery.
This once busy depot served many passengers for the C&EI (Chicago and Eastern Illinois Railroad) in Salem, Illinois. The present brick building was built circa 1910. Before that there was a wood-framed depot serving passengers for the C&EI Railroad.
In the early 1990's, the depot was purchased from the railroad by Catfish and Paula RUSSELL who turned the depot into a successful restaurant.
In 2006, the Depot was purchased by Doug FONTANA and his wife Pam SEE, by whom the Depot went under extensive renovation. It was beautifully done and they have kept the historical value of the depot. There is a dining room and a lounge. The lounge is full dining as well. There is No Smoking in the entire depot, including the lounge.
Doug FONTANA is of the famous Missouri Baking Company Family on "The Hill" in St. Louis, Missouri, which his uncle still owns and operates. Doug grew up in Phoenix, Arizona has been in the restaurant business his entire life, managing some of the most popular restaurants in Phoenix, Arizona and Hollywood, California, including La Boheme in West Hollywood, which is one of the popular restaurants to the stars.
Pam See is of the Marion County See and Conant Families, which is what brought them to Salem. Pam graduated from Illinois State University, Normal, Illinois with a masters in counseling and a minor in drama. Pam has, however, spent most of her life in the enterainment industry. She has acted for television and also for commercials. She has been active in costuming for television, movies, stage, including Madonna, Disney on Ice, Miss USA, and Miss Universe. Pam is now busy helping her husband with the Depot Supper Club.
In 2016, The Salem American Legion Post 128 purchased the Depot. They have their meetings there and serve lunch and have a lounge. Their web page is at: Salem American Legion-Post 128

---
---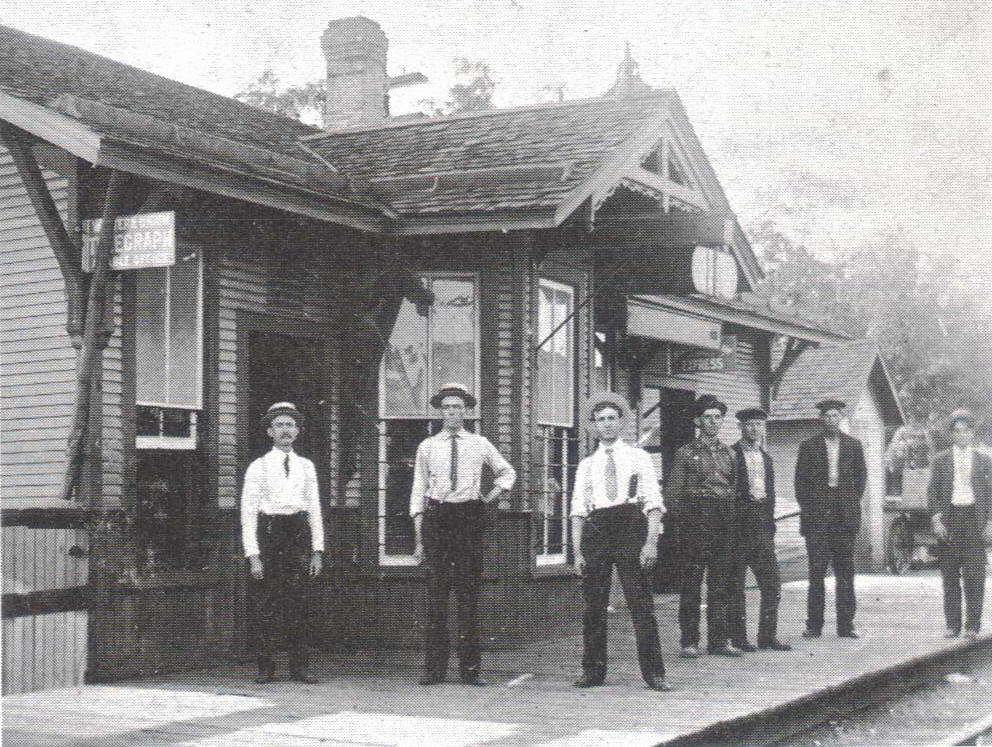 The original frame C&EI Depot. The photo was taken the 9th of September, 1907. The three men in their shirt sleeves left to right are: Mr. MERZ, Mr. ARNOLD, and Mr. TAUMS. This depot was located on the north side of East Main (Hwy 50), whereas the new brick one is on the south side.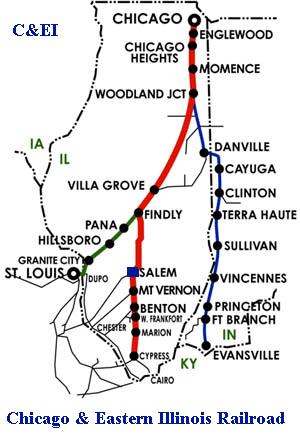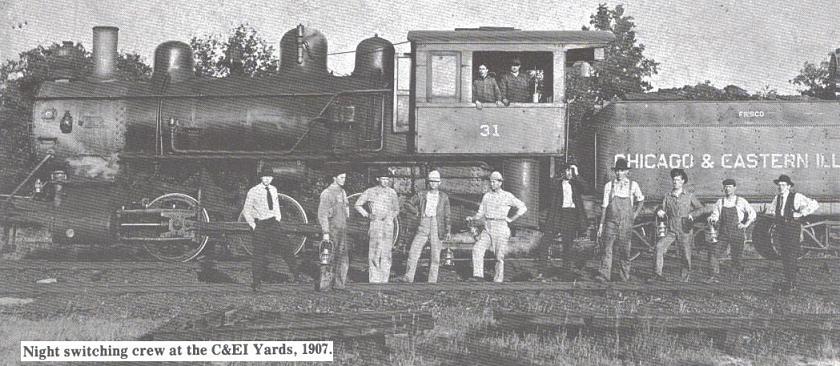 Links

Salem, Illinois


C&EI RR Historical Society


Copyright © 2004-2021 Stephen P. H. Frakes All rights reserved.